When you have a destination wedding in Nashville, the best way to welcome your guests to the city is with a fun welcome bag. And what better way to fill it than with Nashville goodies, hand-picked for their enjoyment! We've been working on some ideas for welcome bags for an upcoming wedding and thought it might be helpful for other brides getting married in Nashville to have a quick reference guide. Here are some of our favorite local brands and Nashville themed items to add to your out of town guest welcome bags!
1. Christie Cookies
Started in Nashville 30 years ago and now available nation-wide! Christie Cookies are the perfect addition of a sweet treat. The cookies are made with love, fresh ingredients, and plenty of butter! They're some of the best around.
2. Kernels Gourmet Popcorn
If you're a savory lover like me, popcorn is a go-to treat. Kernels Gourmet Popcorn comes in 14+ flavors and a variety of sizes. So kick back in your hotel room with a good movie and chow down.
3. Loveless Cafe Preserves
If you've been to Nashville, you've probably hear of the famous Loveless Cafe. They are known for their tasty biscuits and nothing goes better with biscuits than JAM! They offer 3 flavors in 2oz bottles so they will fit nicely in your welcome bags . . . or purses for easy access at all meals!
4. Thistle Farms Lip Balm
Doesn't matter what time of year your wedding is, people always need lip balm! Thistle Farms has 4 scents including tea tree mint, lavender, citrus wood and unscented and are made with organic shea butter and sweet almond oil. Pucker up!
5. Jack Daniels Airplane Bottles
This one is a no-brainer and doesn't need much explanation. Add in a mini glass bottle of coke and call it a day! Your guests will thank you!
6. GooGoo Clusters
America's first combination candy bar was created in Nashville.  You can choose between original, supreme and peanut butter for a tasty variety. They come individually packaged and are a great taste of Nashville!
7. Spirit of Nashville Postcard
You can create your own set of postcards and distribute them as you see fit! Choose your favorite 8 designs out of 1700+ and they will print them for you.
8. Southern Artisan Chocolate
There are lots of sweets on this list, but who doesn't love a standard chocolate bar? They have some really unique flavors like salt and pepper, coffee crunch, cinnamon chili and buttermilk white that will have your guests drooling.
9. Cheerwine
Don't be fooled by the name, this is not actually wine. Cheerwine is a cherry flavored soft drink and is the oldest continuing soft drink company still run by the same family.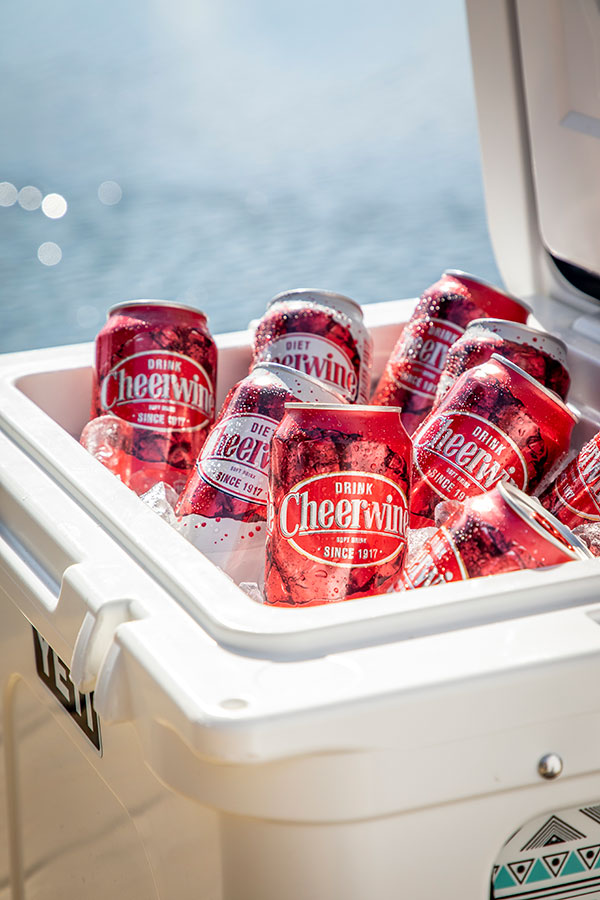 10. Southern Jerky Co.
Along with some of the other items on this list, Southern Jerky Co. takes the original product and adds flair and unique flavors. Between Nashville hot chicken jerky, Yazoo jalapeno beef jerky, and honey pepper beef jerky (and more) there is something for everyone!
What do you think of our list? Did we miss anything? Let us know in the comments and we will update the post!